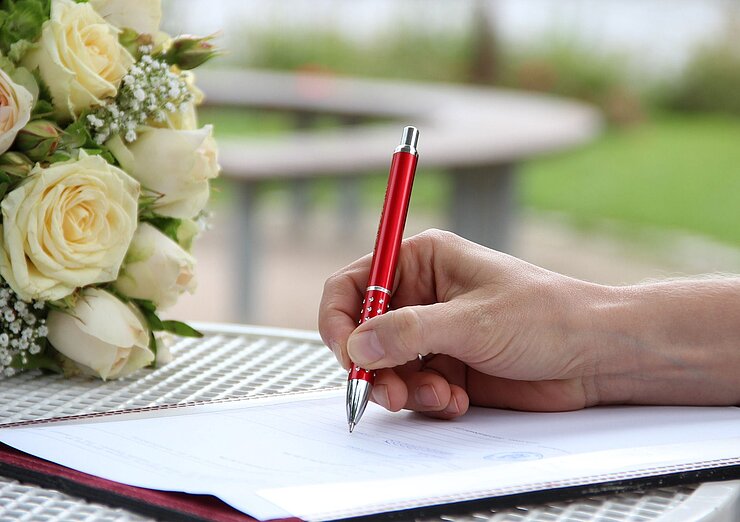 Helping to shape the future - even beyond one's own time
The question of what to do with acquired assets in the event of death is often not easy to answer, and yet it is an important question. Here we would like to give you a brief overview of this topic and also show you ways in which you can use your inheritance to support veterinary research and teaching at the University of Veterinary Medicine Hannover Foundation.
Legal succession
In the case of inheritance, the German Civil Code provides for legal succession. Your estate passes to your relatives and spouse in a fixed order of succession, with living heirs of priority order excluding those of junior order. If there is neither a relative nor a spouse, the state inherits. Your heirs take over your assets, but also all your rights and obligations.
The will
If you wish to distribute your inheritance according to your personal wishes, you must draw up a will, i.e. a written document in which you specify your "last will and testament". In this way, you can dispose of your estate in a largely unrestricted manner and appoint any persons or even charitable organizations, such as the Foundation of the University of Veterinary Medicine Hannover, as your heirs. Only the statutory compulsory portion for spouses, children and parents must be taken into account.
In the event that you do not have any living heirs, you can also appoint the University of Veterinary Medicine Hannover Foundation as the sole heir of your estate. We will handle the probate, take care of your grave and guarantee that your assets will be used in dignified remembrance of you.
more information about making a will
Bequest - a special form of estate settlement
In purely legal terms, a bequest is an "arrangement" within a will. If you want to give a certain portion of your estate to a person or organization without any further obligations, you can do so in the form of a bequest. The heirs are obligated to give the amount or item to the legatee. The bequest is included in your will or written as a separate document that is referred to in the will. It is important that you describe the bequest accurately and name the heir who must honor it.
If you wish, the University of Veterinary Medicine Hannover Foundation can also treat your bequest as an endowment to the foundation's capital.
Further information on the sub-foundation
Of course, such a step must be well thought out. Special family situations must be taken into account and legal issues clarified.