The research at the Institute of Physiology and Cell Biology focus on the physiology and pathophysiology of the gastrointestinal tract as well as the neurogastroenterology of humans and animals.
The Institute for Physiology and Cell Biology is responsible for training students in the Veterinary Medicine and Biology (B.Sc. and M.Sc. degree programs) in Physiology and Nutritional Physiology and holds lectures, internships, seminars and colloquia. The postgraduate training with the aim of enabling in-depth independent scientific work and an extended professional qualification for tasks in research or related activities is offered as part of the doctoral (Dr.med.vet.) or Ph.D. studies (Ph .D., Dr. rer. Nat.).
Research Labs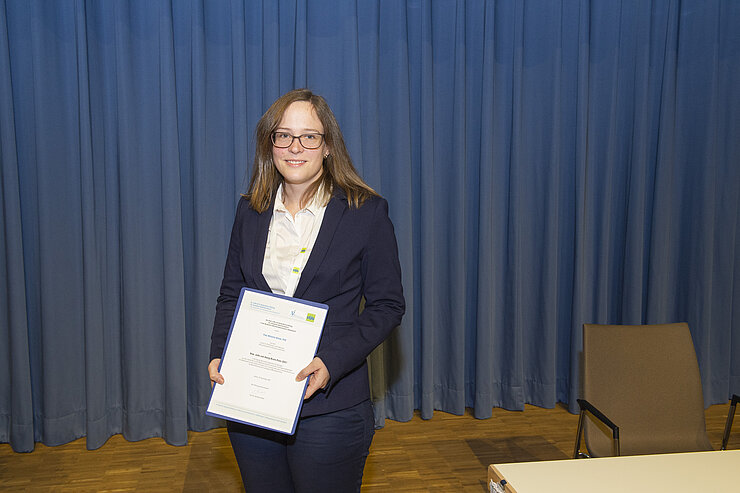 Jutta and Georg Bruns Prize 2021
Melanie Brede, PhD from our institute received the Dr Jutta and Georg Bruns Prize 2021 in recognition of her outstanding research in the field of "In-vitro modeling of the microbial forestomach metabolism, with a focus on investigations into the ruminal microbiome and metabolome and how they are influenced by pathogens Microorganisms "on November 19th, 21st during the DVG-Vet-Congress in Berlin.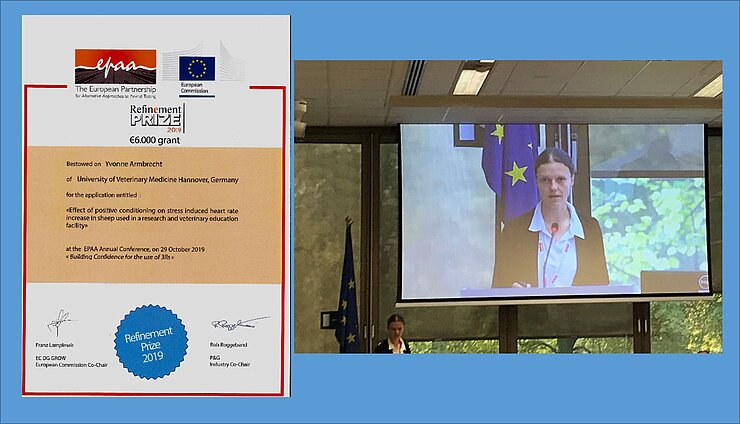 Refinement Prize 2019
Yvonne Armbrecht, our animal caretaker, won the Refinement Prize 2019 of the European Partnership for Alternative Approaches to Animal Testing (EPAA), which is leader in the replacement, reduction and refinement (3Rs) of testing on animals.
Alumni
Prof. Dr. med. vet. Gerhard Breves, Direktor a. D.

Prof. Dr. med. vet. Wolfgang von Engelhardt, Direktor a. D.

PD Dr. med. vet. habil. Mirja Wilkens

Apl. Prof. Dr. rer. nat. Bernd Schröder

Prof. Dr. Gerd Bicker
Contact
University of Veterinary Medicine Hannover, Foundation
Institute for Physiology and Cell Biology
Bischofsholer Damm 15, Gebäude 102
30173 Hannover
Tel.: +49 511 856-7272
Fax: +49 511 856-7687
Institute for Physiology and Cell Biology
Secretary, Dagmar Liedtke
Montag bis Freitag: 8:00 - 16:00 Uhr
Navi-Adress
Schwesternhausstraße, 30173 Hannover
Anreise mit öffentlichen Verkehrsmitteln
Anreise mit dem Auto