RNA-VIRT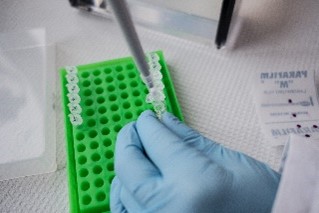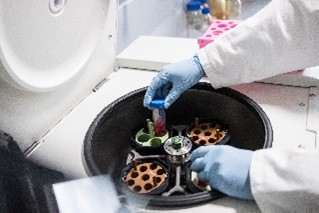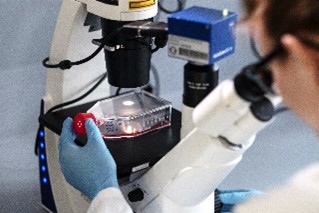 Junior Group RNA-VIRT
Emerging RNA viruses and their interaction with the human and animal host
The BMBF-funded junior research group RNA-VIRT is part of the Zoonotic Infectious Diseases Research Network and investigates the host-dependent pathogenesis of zoonotic RNA viruses using the example of the flaviviruses tick-borne encephalitis (TBE) virus and Japanese encephalitis (JE) virus.
The goal is to identify molecular factors that influence the host tropism and pathogenesis of these viruses. The results of our studies will help to identify new approaches to prophylactic and therapeutic measures.
An important feature of zoonotic viruses is the differential pathogenesis in different susceptible hosts. While some hosts (often humans or domestic animals) can develop symptomatic disease, others do not develop any symptoms or only mild symptoms, despite their susceptibility to viral infection. A better understanding of the interaction of antigens, virulence factors and immunological reactions in animals and humans is crucial for a better detection and interpretation of host responses to viral infections. The research projects of the junior research group RNA-VIRT investigate molecular and immune-regulated host responses of different host species to tick-borne encephalitis (TBE) and Japanese encephalitis (JE) viruses. The resulting data will be used to identify protective mechanisms in natural reservoir hosts that can be transferred to other hosts for therapeutic use.
Coordination
Dr. Imke Steffen
Department of Biochemistry / Research Center for Emerging Infections and Zoonoses
University of Veterinary Medicine Hannover
E-Mail imke.steffen(at)tiho-hannover.de
Phone +49-511-953-6112
Collaboration partners
Prof. Ulrich Kalinke, Twincore, Hannover
Prof. Martin Groschup, Friedrich-Loeffler-Institut, Insel Riems
PD Dr. Gerhard Dobler, Bundeswehr, München