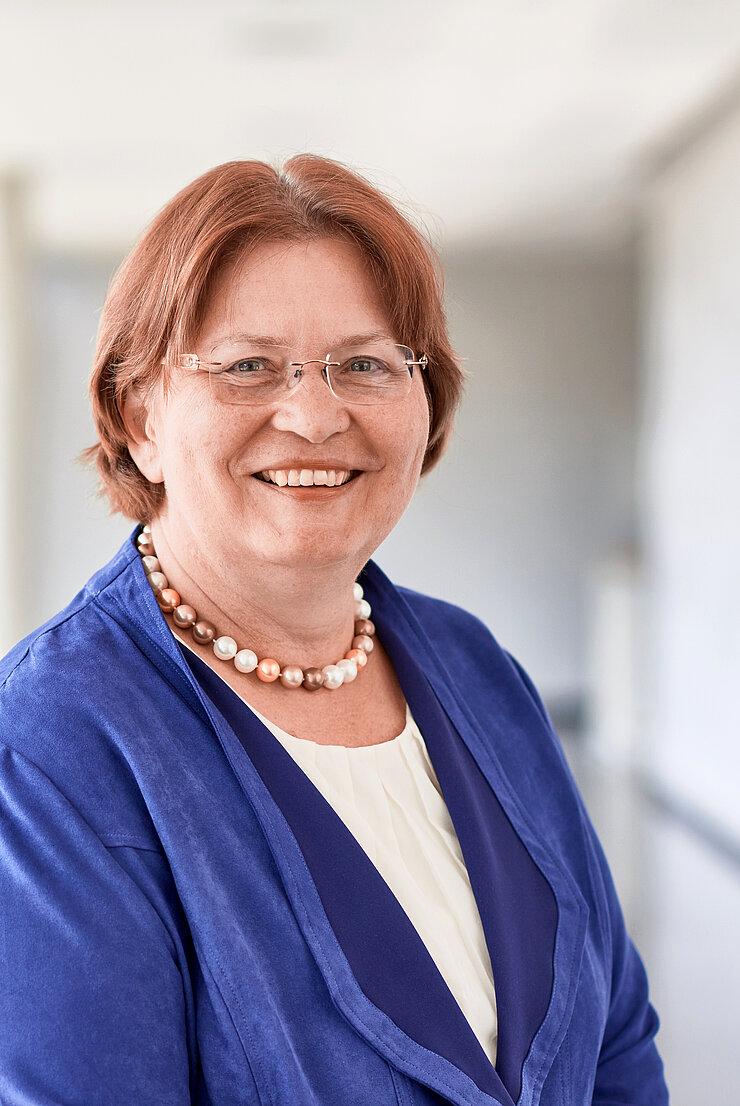 Prof. Dr. Andrea Tipold
Professor Dr. Andrea Tipold is Professor of Neurology at the Clinic for Small Animals at the TiHo and is Vice-President for Teaching since April 2002.
Born in Austria, she studied veterinary medicine in Vienna, where she first worked as a university assistant in the field of internal medicine at the I. Medical Clinic for Equidae, Small Animals and Poultry at the University of Veterinary Medicine, Vienna. In 1986, she received her doctorate in veterinary medicine and moved in 1990 - first as a research assistant, later as an assistant - to the former Institute of Animal Neurology at the University of Bern. There Tipold obtained the Diplomate of the European College of Veterinary Neurology in 1994, and after her habilitation she was a private lecturer at the Faculty of Veterinary Medicine. She continued this activity after a one-year research fellowship in immunology at the University of Pennsylvania in Philadelphia, while working in the Department of Immunology at the Institute of Veterinary Virology at the University of Bern. In 1996, Tipold received an additional teaching appointment at her alma mater in Vienna. In April 1999, she moved to the TiHo.