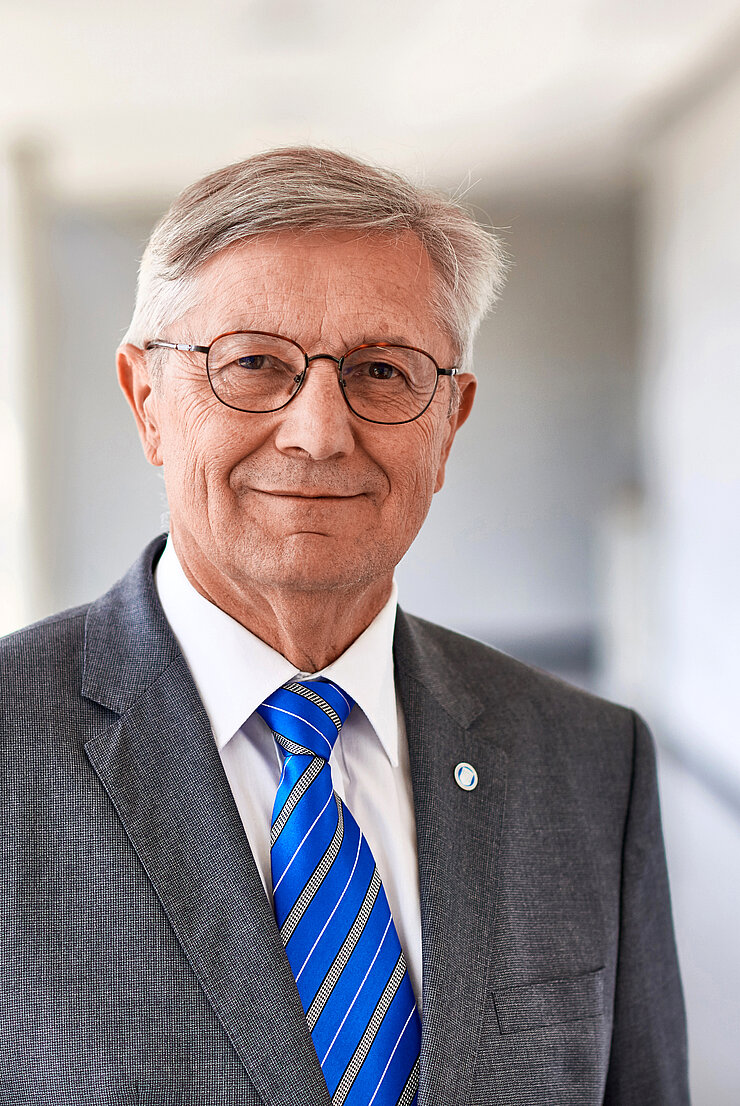 Dr. Dr. h. c. mult. Gerhard Greif
Since 2002, Dr. Dr. h. c. mult. Gerhard Greif has been president of the University of Veterinary Medicine Hannover (TiHo). After expiration of his first term of office, the veterinarian with a degree in agronomy, born 1952 in Zeilbach, was reelected twice by the TiHo senate for eight years each. His current term of office began in January 2016.
Greif is a member of numerous committees at home and abroad. From 2004 to 2008, he was a board member of the European Association of Establishments for Veterinary Education (EAEVE). Before his time at the TiHo, he worked in industry. Most recently, he was director of Elanco Animal Health, a division of the pharmaceutical company Eli Lilly and Company.
In May 2011, the Trakia University in Bulgaria awarded Greif an honorary doctorate for his outstanding merits in the development of veterinary education in Europe and the promotion of teaching and research at the Trakia University.
In December 2011, Greif was honored with another honorary doctorate by the Vetsuisse Faculty of the University of Berne. The university especially praised his commitment to veterinary medicine and his presentation of veterinary medicine to the public.