Courses and events
Introduction to literature research
This course is about the application of basic research strategies and the most important databases in veterinary medicine. You will also gain an insight into the library's main services.
Literature management with Endnote
EndNote course
Here you will learn the basics of the literature management programme EndNote. For the installation of EndNote, please use only the installation files provided by us.
TiHo has licensed the EndNote software for all members. An EndNote installation package for Windows & macOS can be accessed by students and staff. To do this, they need to log in using their IDM number after clicking on Download. They can also install EndNote via the IDS software pool (the "Matrix").
Note for downloading on private computers:
Download > save > unzip/extract > open extracted folder (not zip folder) at location > start Endnote installer (do not run from zip file).
EndNote 20 installation package (macOS) 0 KB / DMG Download
EndNote 20 installation package (Windows) 0 KB / ZIP Download
Literature management with Zotero
Zotero
The free and platform-independent software Zoterooffers you good integration with the browser and the current version of Microsoft Office. Zoterois freely available for download or can also be installed via the IDS software pool.
Zotero is a collection of possibly helpful scientific databases. The library team is happy to receive suggestions for additions.
Registration and appointments
The courses can be attended by students and all members of the TiHo and are particularly suitable for doctoral students starting their doctorate.
The courses usually take place every month. The courses usually last 2 hours and are limited to 6 participants.
Registration and appointment requests can be made via email to: biblio(at)tiho-hannover.de
Online offer library time
During the library time, every Monday from 13:30-16:00 we meet online via MS Teams to work together in a concentrated way. Whether it's studying for an upcoming exam or writing your dissertation, everyone is welcome!
Participation can be done easily via this Link.
Coffee-Lectures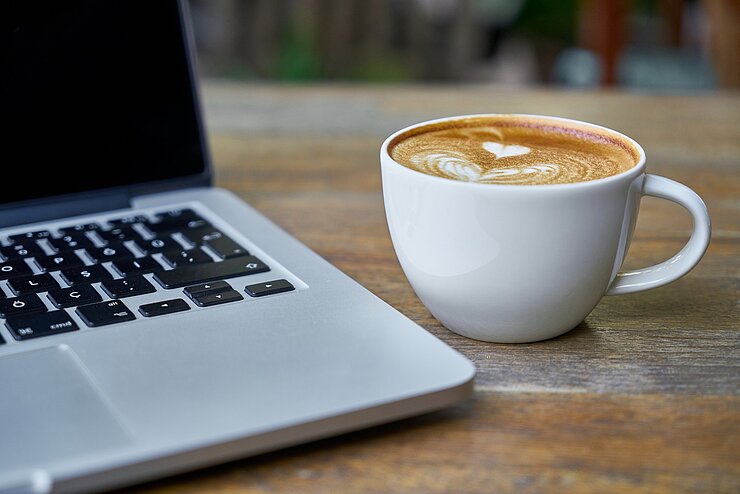 Unfortunately, our Coffee-Lectures cannot take place in the usual form in the coming summer semester. We are currently working on a new concept for a digital replacement.
Courses on MS Word and MS Excel
Additional information
Studtools – Digital aids for your studies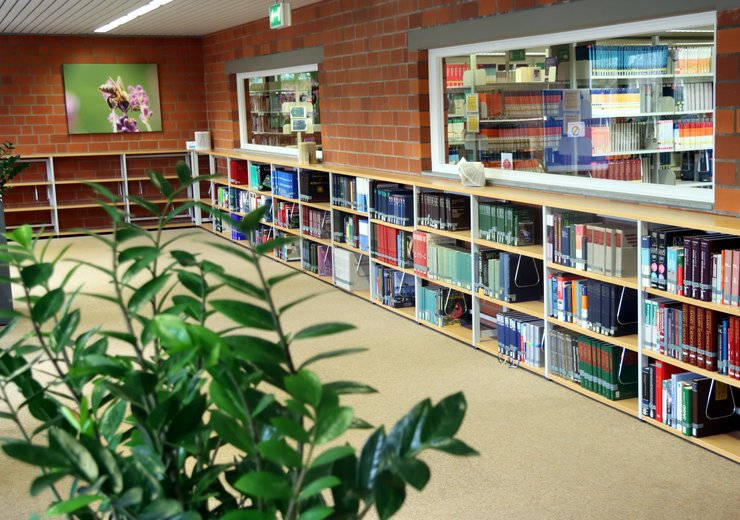 Library visit on site
The use of the library on site is only possible to a limited extent. We can currently offer 18 workstations for TiHo members.
In order to enable the tracking of infection chains, it is mandatory that you fill out a form with your contact information when using a workstation.
For those who study regularly in the library, here is the form to fill in, save and print, so that you only need to insert the current date before visiting the library.
Other items can be ordered for loan or pre-booked as usual via our library catalogue.
Please note that for the protection of your fellow students as well as the library staff, the applicable hygiene and distance requirements must be met. The most important measures are still to maintain a safe distance of 1.5 - 2 m from other persons and individual hand hygiene. In addition, we currently have an admission limit of 22 visitors at a time. For this reason, you must bring a library basket (max. 22 available). You will find it in our entrance area.
Please also note that medical masks are compulsory in our rooms (also at the study area). You are not allowed to enter the library if you suffer from any of the following symptoms: Fever, cough, cold, diarrhoea, acute smell and taste disorders.