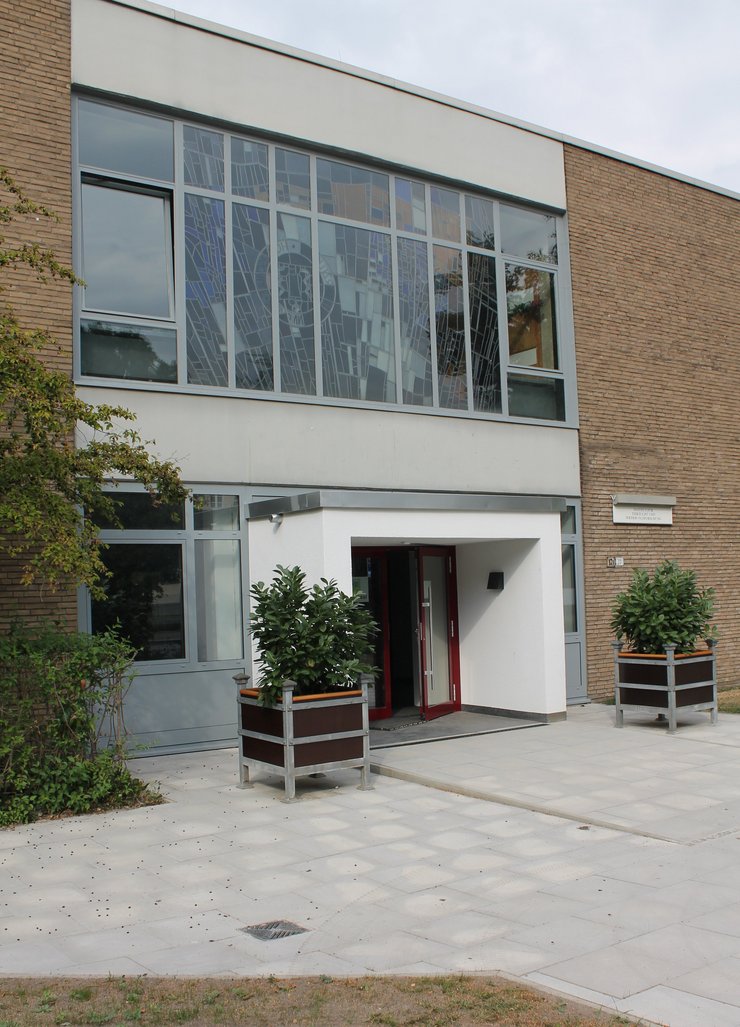 Teaching in animal breeding already existed in Hannover since the foundation of the veterinary school in 1778. In the chronicle, the teaching of the exterior of the horse and the other domestic animals appears first. Breeding at that time essentially meant selecting animals for mating on the basis of their external appearance.
From 1883, a collection of animal breeding was housed in the Anatomy building. Lectures were given at that time by the head of the Ambulatory Clinic. In 1906, the first efforts were made to approve a new building for animal breeding. The funds were approved in 1912 and in 1918 the first rooms could be put into use.
The first director of the Institute for Animal Breeding was Carl Kronacher. His concern was to grasp the biological basis of animal breeding, especially genetics. Fisher and Wright developed mathematical-statistical methods in 1920, which were prerequisites for the application of the new findings in animal breeding and are still used today. Kronacher also devoted himself to quantitative traits, among other things. He also came to the conclusion that the disposition of an individual can be determined by testing its offspring.
The Journal of Animal Breeding and Breeding Biology was founded by Carl Kronacher.
The final completion of the institute took place in 1927. Already at that time, optional excursions to practical farms as well as public institutions of animal breeding were offered. During the 2nd World War the institute was heavily destroyed. Reconstruction took place in 1950. In the 1960s, Gustav Comberg designed a new institute that met all the requirements of modern research on the breeding of agricultural livestock. In 1967, the new building at the Westfalenhof site was put into use. In 1974, the institute consisted of a director, a department head, seven scientific and fourteen technical staff members, and four animal caretakers. The Institute for Animal Breeding gave rise to the Institute for Animal Nutrition in 1968 and the Institute for Animal Hygiene in 1976. For a short time, the Institute of Zoology was also housed in the Institute of Animal Breeding.
Today, the Institute for Animal Breeding and Genetics and the Institute for Animal Hygiene, Animal Welfare and Farm Animal Ethology are still located in the same building at Bünteweg 17p at Westfalenhof. Today, the institute consists of a director, three scientific, 6 technical and administrative staff and two animal caretakers. The director of the institute since 1997 is Prof. Dr. Dr. Distl.
Source: 200 Jahre Tierärztliche Hochschule-Darstellung der geschichtlichen Entwicklung und der heutige Bedeutung der Tierärztlichen Hochschule Hannover by Ernst-Heinrich Lochmann, Many thanks to the Institute of History.
Since 2015, the Institute of Animal Breeding and Research has been using the buildings at Bünteweg 17p alone, as the Institute of Animal Hygiene, Animal Welfare and Farm Animal Ethology has moved to the campus at Bischofsholer Damm.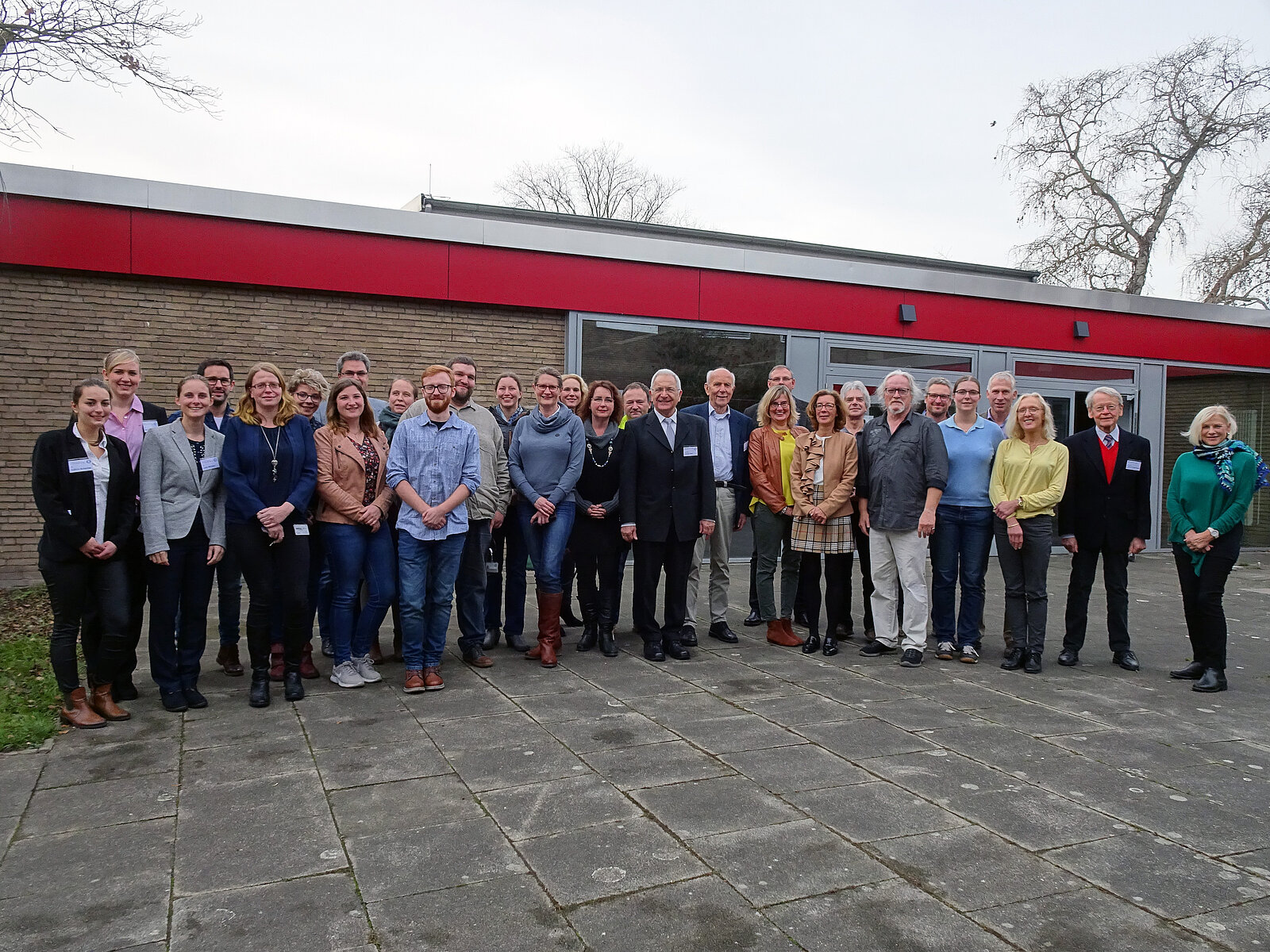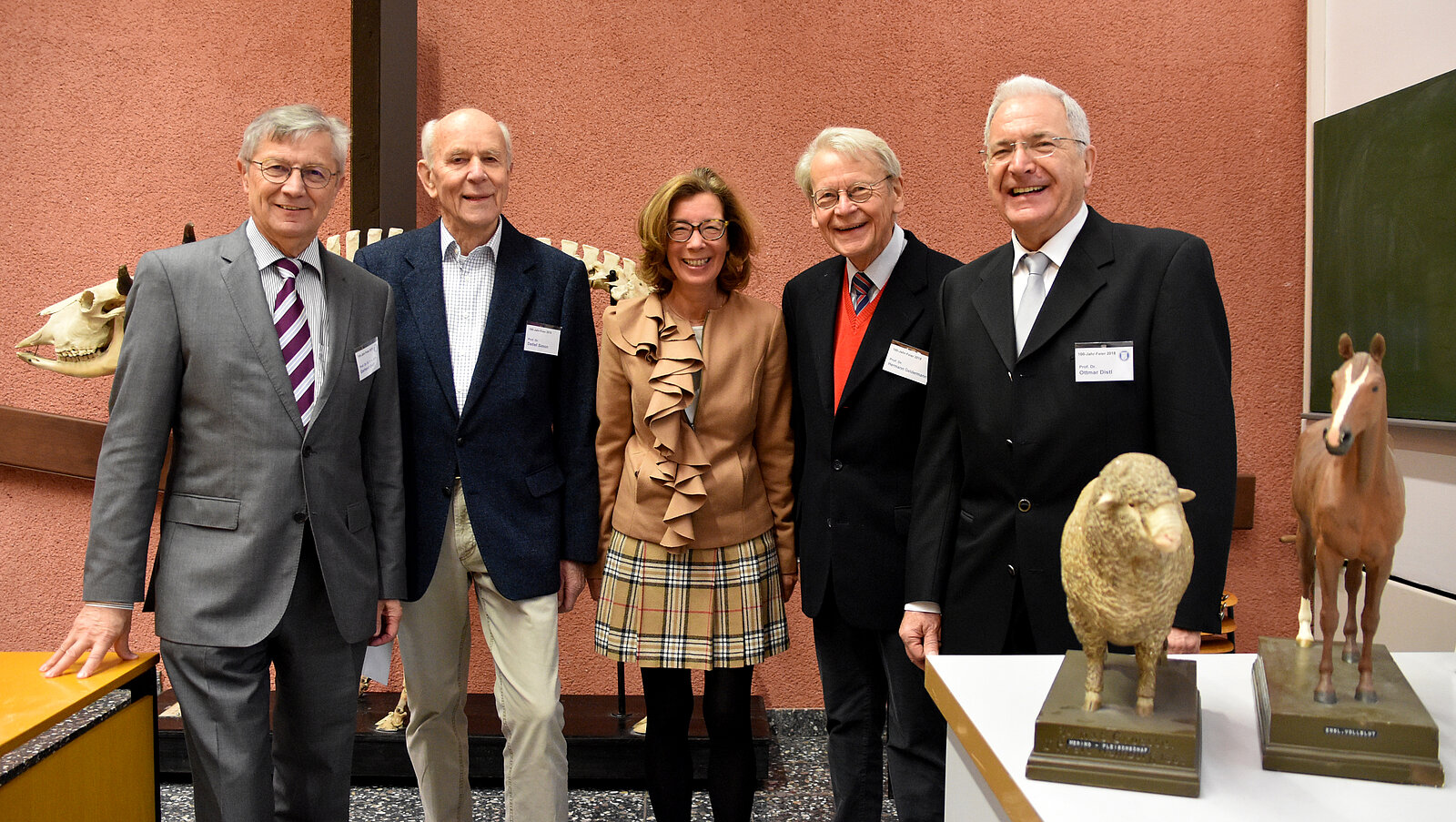 The Institute for Animal Breeding and Genetics celebrated its 100th anniversary in 2018. Details of the celebrations can be found here.