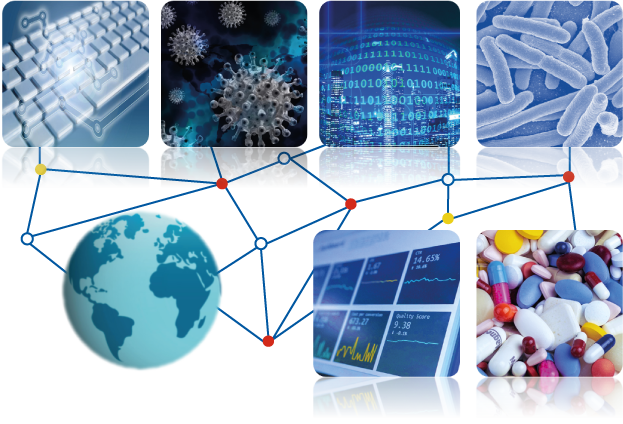 One Health Monitoring - Old wine in new skins or new concepts in data sharing?
May 12, 2023
9:00-17:00 Auditorium of the Institute of Pathology
The occurrence of Covid-19, the emergence of current and new animal diseases show that the governmental, economic and scientific evaluation of routinely collected data and specific scientific investigations requires the interaction of human and veterinary medicine and environmental research at different levels.
The seminar "Veterinary Public Health" in 2023, which will now be held for the first time in spring on 12.5.2023, highlights available data and concepts of how they can be used together, based on the current status quo and possible further tasks of future developments.
The event has been applied for with 5 ATF hours as continuing education for veterinarians.
The Lower Saxony Medical Association has certified the event with 7 points as continuing education for doctors.
Registration and costs
| Participation fee | Early booker(bis 14.4.2023) | Normal price |
| --- | --- | --- |
| Participants | 75,- | 95,- |
| Students* | 25,- | 25,- |
*10 places are available at a special price for students enrolled at the TiHo (first degree up to Bachelor's/Master's degree or state examination).
Proof required for all reductions
*** Student rate applies exclusively to students in their first degree up to Bachelor's/Master's degree or state examination.
Info for the limited free contingent, please note
When the free quota is exhausted, the regular price of 25 euros applies.
You will then receive an invoice for 25 euros. Please transfer this amount to the account indicated in the email.
The regular cancellation fees also apply here.
Venue
Lecture Hall - Institut für Pathologie
Bünteweg 17, Gebäude 229
30559 Hannover
Organisation and information
Institute for Biometry, Epidemiology and Information Processing
Stiftung Tierärztliche Hochschule Hannover
Postfach 71 11 80
30545 Hannover